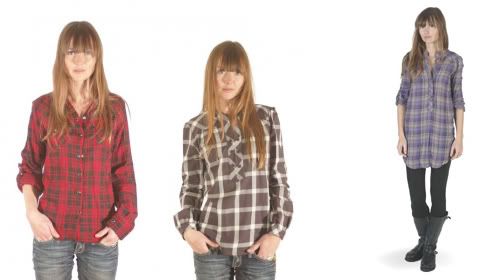 That is the question so métaphysique du mardi..
Si t'es Charles Ingalls dans l'âme & que tu te sens bucheronne, go chez Chic dressing pour une vente tartan sur tous les plans : version chemise ou robe, on pourra se carreauter des pieds à la tête, sans ressembler à poil de carotte…
Promo sur le gâteau :
Frais de port offerts avec le code « marieluvpink »,
-10% de réduction avec « marieluvpink1 »
Si t'es fatale mais pas envie d'un futal, vas te chercher une robe Koshka Mashka chez We Love !
Il y a même la sublime robe bustier vue chez punkyB (beaucoup mieux portée),détournée avec tee-shirt loose en-dessous…
Réduction pas couillon :
-10% de remise avec le code « mariekm »
Alors tu te dresses pour une robe pas Danette ou tu buches pour une chemise not tartignole ??