En attendant the concours with Anna Wintour,
Petite vente privée, histoire de se looker pour la rentrée..
Chez BrandAlley, vente Manoush..
avec quelques pièces absolument pas mises en valeur mais qui bien portées & détournées, peuvent devenir des it-trucs de saison.. Vu le temps gris d'aujourd'hui, y'a même une jolie paire de bottes de pluie blasonnées pour pas se (poule?) mouiller les pieds.. Vu aussi, des bijoux à prix minis…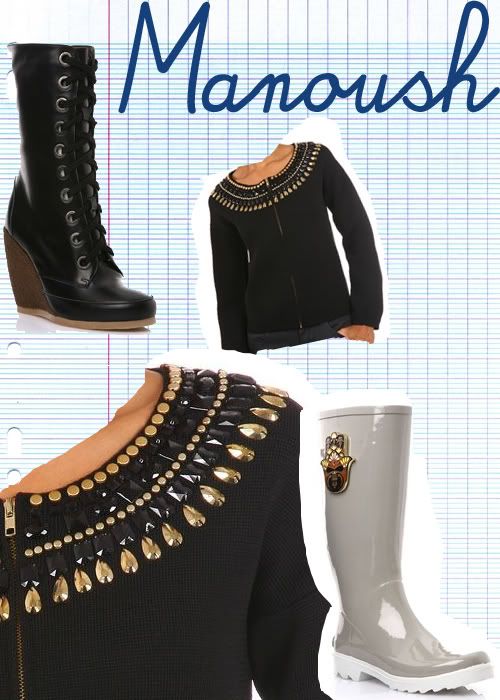 Gilet clouté MANOUSH 112€ (au lieu de 320€)
Boots compensées MANOUSH 135€ (au lieu de 385€)
Bottes de pluie MANOUSH 59€ (au lieu de 165€)
Code PROMOuche : -10Euros avec « PRESENT » (dès 30Euros d'achat)
Alors ready pour Manoush?
Ou, non t'es plutôt George doubleyou Bush?….